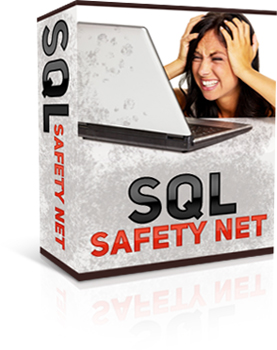 SQL Safety Net - MRR
SQL Safety Net
This script tool will help your protect your scripts from malicious cyber bullies. This software application comes as is.
What you will receive:
Software application
Webpage
Images
License
Master Resell Note:
Note: This product although compact is a full Master Resell Rights Product. This means that this is a complete "business in a box" system. You not only benefit personally from purchasing this product, but you also have the ability to profit from your purchase. Master Resell Rights Products are great for individuals seeking simple easy ways to add products and content to their own businesses.